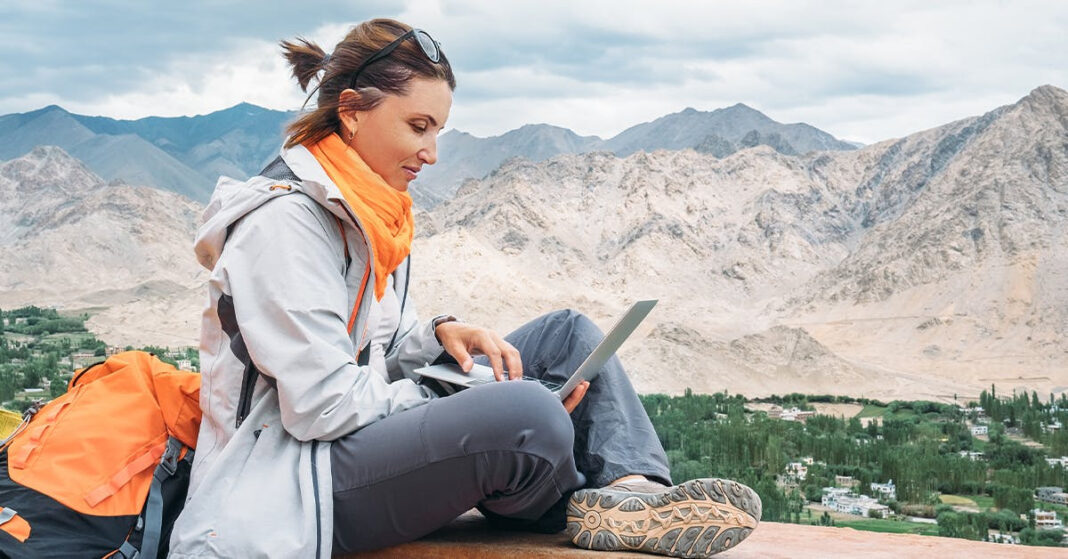 Are you a die-hard travel lover, who wishes to keep exploring the world and find it very hard settling in one place?
You dream to travel all around but at the same time scared of the expense or some responsibility that you owe to your family.
What can be an alternative to this problem? Obviously, a job that provides both a living as well as lots of enjoyment as well as satisfaction, Right?
As for a wanderer, it is very hard to be stuck to the desk doing the same monotonous work all day.
Won't it be fun, working at a place that requires you to travel as one of your duties?
Yes of course it will be amazing and for the same reason we will list out all the Jobs that will let you travel all around the world.
Here we go-
There are two ways to travel, one can be the work from home job that most of the people are doing nowadays, such jobs will give you the liberty to travel anywhere, but at the same time, you also need to handover the day to day task.
Or do a Job that requires you to travel as a part of your work.
Here are 15 such jobs that will be a dream job for every travel seeker.
Flight Attendant
One of the best jobs that one can do is to be a Flight Attendant. Flight attendants travel to different parts of the world serving people on flights. You will be traveling to different places where your flight is taking you, earning money and at the same time having a good experience of stay in different hotels and traveling to different locations all over the world.
Tour Guide
What can be better for a traveler than traveling with people and getting paid for it? Tour Guides can be the best way to travel and earn money. And also it will be very exciting introducing the new places to the visitor and explaining them about it. Tour Guide is one the best way to travel and earn money.
Cruise Ship Worker.
This is a job that is said to be the best in terms of traveling. You will be paid to travel the world and interact with people from varied cultural backgrounds. On the cruise, you may be working as a chef, technician, cashier, or many more. Though the job provides lots of traveling at different locations at the same it will involve great hard work and dedication as you will be out from your place for 9 months in a distant land.
Travel Agent
Travel Agents work hard to arrange the best traveling experience that they can. To become a Travel Agent you need to know things in detail and to have that you should be well-versed with traveling. You don't need to have a certificate for it but yes you need to have a great travel experience. Travel agent should be great at arranging the end to end service that a visitor will need when he travels to the desired place.
International Aid Worker.
This is for those who want to travel the world but at the same time make a difference in society. This position will require you to travel in different countries across the globe and serving people who are in need of assistance during Wars, famines, and other natural and man-made calamities.
Foreign Service officer.
If you want to travel as well as show love to your country this can be the best job for you. Just like the diplomats these individuals travel the globe working on various issues like immigration, refugee flow, and disaster Aid, etc. You will serve your country but at the same time will all over the world.
English Teacher.
This is also a way that gives many travelers to go to different locations as an English teacher. All that you need to be proficient in English or a graduate in Literature, as well as some, will require you to have TESOL or CELTA and also a teaching experience.
Au Pair.
This is one of the most famous Travel jobs though being an Au Pair is most common in European countries such as France but it is also very famous in the other parts of the globe. Au Pair lives with a host family in exchange for giving services to the children like taking care, giving tuition, and managing them the whole day. They even a little amount on top of their free stay.
Writer.
This is a favorite path taken by most travelers all over the world. As you can work as a Blogger or a Freelancer. Traveling all over and sharing your experience with others will give you the opportunity to be a story-teller of your own world. You may also write books on a particular topic in the future.
Adventure sports Instructor.
If you love mountains and adventure and you are an experienced adventure seeker then you can become an Adventure Sports Instructor. One can be a Ski Instructor, teach scuba diving, and many more such adventure sport enjoying and traveling at the same time.
Consultant
Consultants require to have travel experience since they need to maintain close relationships with clients to maintain work partnerships. Consultants offer insight and advice on how to solve problems in business and industry. And hence they have client spread all over the country with whom they need to maintain good relation.
Photography or Film travel.
Photography and film are also a way to travel at a different location as while shooting you don't have to be stuck in one place but you need to go to a different spot getting the best shoot. Photographers also travel to different places clicking pictures and earning from them.
Become a Film Star
This may seem fancy but yes it is one of the ways to travel to different locations shooting for the film. And all the traveling expense is given by the production house, the only thing you need is to flaunt your acting skills.
Website Design.
Designing a Website doesn't require you to do the 9 to 5 slot job sitting on a desk. You can design a website in your space and time using the internet and providing freelancing service to your clients. You can travel as well as work with your device in your hand.
Teach Yoga and Meditation.
Yoga and Meditation have great demand in western countries, People from there come to India to get trained in Yoga and Meditation. If you are trained in Yoga, there's a great demand for you in different parts of the world. You can travel to different places doing Yoga Workshops or giving personal training to your clients.
These are some exciting jobs that will fulfill your passion for traveling as well as fill your pocket. So start exploring different possibilities where you can find a place and progress.
Let us know your experience in the comment section below.