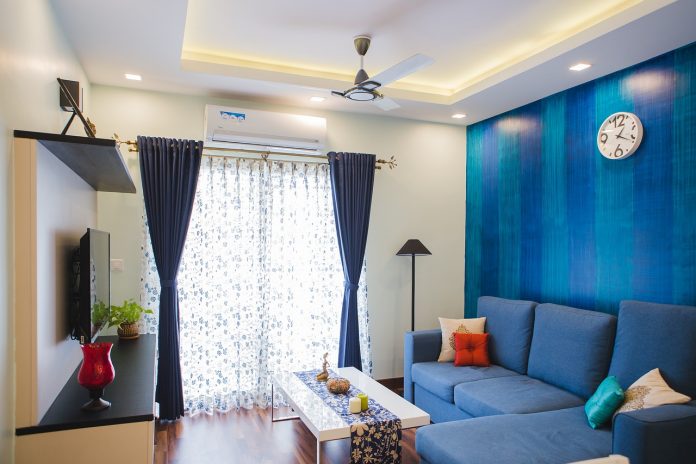 Building or buying a new home may be one of the best decisions that you will ever make, but there is one important factor that you should consider; the décor you use will influence the entire mood of the house.
Home decor has become a bigger trend these days and is more popular than ever. Decorating a home is something that is personal and will reflect your own personality in it. There are styles, colors, shapes, and designs that are very popular right now to give your house a new look. People like to decorate their homes using modern, attractive, custom, and unique ideas that can also be useful for them when they decide to renovate or remodel the house in the future. Below are some of the most popular home décor ideas.
1. Flowing Shapes
Flowing shapes that entail curves, fluid lines, and spherical shapes are some of the key trends in home decor today. The idea is to be able to find ways how you can use these curves and shapes inside your home. It will help make the place more stylish and attractive at the same time. The ideas can be used on both monochrome palettes as well as bright colors. The shapes can be used both in terms of interior design as well as exterior design and they will surely add a new flair to your house.
2. Dutch Doors and Half Doors
When you are looking to give your place a new look and make it interesting, Dutch doors and half doors are the perfect ideas to use. These doors will not only add extra space to your house but also makes it cozier as well. They allow you to have both an open-air look to a closed-in look from another side of the house.
3. Vintage Decorations
Using vintage decorations is another idea that is very popular today. Vintage decorations include old wood or metal furniture, ornaments, and pieces of art. You can find these kinds of things at flea markets, garage sales, antique shops, or thrift stores and they will be a perfect fit for your home. Old train cases, suitcases, and boxes can also be used to make shelves in the house.
 4. Bottles and Jars
Using bottles and jars as a home decor idea is very popular right now. The bottles can be used to create tiled designs or decorative objects such as vases and lamps, while the jars are great for using as vessels to hold all forms of ornaments, objects, bits of accessories, and even the food that you have in your kitchen. These designs are not only beautiful but also a way of practicing environmental mindfulness.
5. Floral Designs and Motifs
Brodary designs and motifs are popular right now as they can be used to add a girly touch to your house. You can find local shops that will sell you brodary pieces that you can use in different rooms of your house such as the living room, dining room, or bedroom. Other ideas include putting them across the wall of the kitchen where they can be used as decorations.
6. Bamboo and Wood
Bamboo and wood are great for adding a tropical feel to any room in your house. You can find plenty of bamboo products that you can add to your home such as bamboo shelves, bamboo chairs, and even tables. The ideas will also help you add a modern look to your house.
7. Garden Designs
Garden designs are very popular right now but they require time to be put into action. The designs can be designed using plants and flowers that you have in your backyard or you can use plants from the local garden shops to get ideas. The plants and flowers will also help to enhance the appearance of your house as well. You also need to make sure that each of the structures is properly maintained and cared for so that they do not dry up or get damaged.
There are many home decor ideas that are popular today. The only thing that you need to do is to find the one that appeals to you most and take action. By taking these ideas into consideration, you will not only give your house a new look but also make it attractive at the same time.