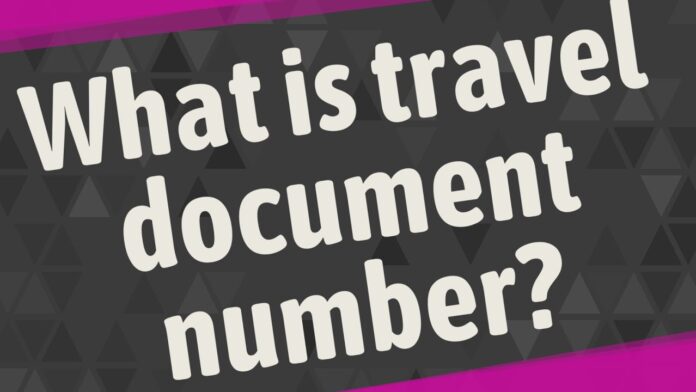 When you are out on vacation you don't want to worry about the paper works but it can get spoil if you don't have your essential documents on you. While crossing the international border the documents must pass through immigration and customs. Know more about the travel document number below.
Travel Document Number
The travel document number is assigned to the document issued by the issuing authorities, generally the government of the respective country.
Passport
The document number on the passport is considered as a Travel document number, it is a unique 9 digit number. Passport is essential for international travel, you can get a passport by applying to your government. The passport is the authorization of the state that you are their citizen and they have done a background check on you before issuing the passport.  One can not get on an international plane without a passport, the custom and immigration of both departing and arriving nation require a passport as an essential document.
Visa is another essential document to travels, Depending upon the treaties made by your government and the power of your passport you can travel to the countries which don't require a visa.
Visa
While a Passport is issued by the traveler's own country the visa is issued by the destined country. It is a way to regulate that type of people can enter that country. In the United States of America, this is issued by the United States citizenship and immigration services.
To get a visa one need to visit the embassy of the destined country fill the form, attach the required documents. You will have to sit through an interview process if you clear that you will get your visa.
There are several kinds of visas depending on the purpose of your visit. A tourist gets a tourist visa, while if someone is visiting for the purpose of studying, he will get a student visa.
Just like a passport, the visa number mentioned on your visa is also considered as the travel document number.
Green Card
A green card is given to permanent residents of the United States of America.  It is again issued by United States citizenship and immigration services. A green card doesn't guarantee citizenship. It only assure easier movement through the border of the United States without much hassle.
The travel document number of the Green card is provided at the back of the green card.
Conclusion
So, whenever you are making your next international trip just keep these above-mentioned documents. And, you all are set to explore the world.