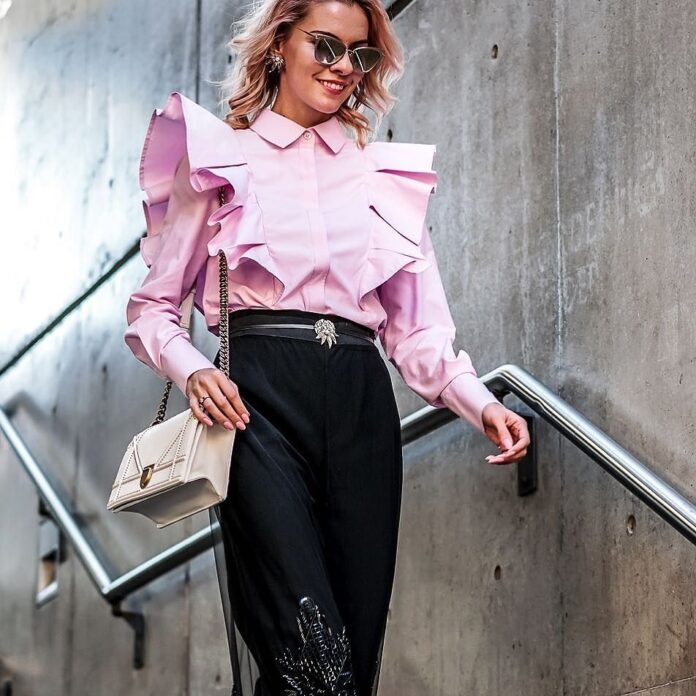 It's been quite a year so far, we were all happy to see the end of the pandemic, especially the multiple lockdowns and now that people are out and about, fashion has pretty much picked up where it left off. Fashion pundits are all in agreement that bright, rich colours are in and here are some of their predictions for the summer.
Progressive prints – Rich patterns and silk/chiffon fabric were very much in evidence during Australian Fashion Week, with loud chunky jewellery for the ultimate bling! Long and flowing gowns are the order of the day on the Sydney and Melbourne catwalks, so expect to see flowery patterns in the summer. Large bags to stash your vibrators and digital devices, plus anything else you decide to bring along.
Velvet rules – This soft and sensuous fabric ticks all the boxes as far as evening gowns go, while we noticed velvet bags and belts, embedded with silver. Black or dark blue are perfect for that opera or gala ball. Go all out for diamonds with such an outfit, they add a touch of sophistication; borrow that exquisite diamond necklace from your best friend. We also saw velvet shorts, which looked stunning with silver lining.
Loose & casual – Loose-fitting clothing is great for comfort; chunky shoes, corduroy jeans and an oversized sweater, which is easy to remove when the mercury rises. Textured fabric adds character and depth to a look, with minimal jewellery and ruffled hair. We are moving closer to summer here in Australia, so expect to see thinner outfits, with bright colours replacing the soft pastel shades.
Chunky jewellery – Chunky stuff is still in vogue so don't store your chunky jewellery in the attic just yet. Necklaces and bracelets in sterling silver give you all the bling you need, hand-made sterling silver jewellery is affordable when you order from the online jeweller.
Thigh boots – We didn't see this one coming, thigh boots made an appearance and the audience loved it! The top boutiques are carrying a diverse range of high boots; platforms are standard and if you don't own a pair, this should be on your list; great for cold spring mornings.
Neon socks – No better way to inject some serious colour than neon socks, from long to almost non-existent, you will look the part when wearing those extra-long neon green socks, with multi-coloured sneakers.
Shoulder bags – The seventies look with thick cloth bags that are great for storing stuff, in soft pastel colours; beads are also in attendance. In complete contrast, how about a think burgundy leather satchel to go with your professional look?
All of the above and a whole lot more is happening in the Australian fashion world; check out Vogue and other top fashion platforms for a more detailed look at the highlights of Australian Fashion Week.