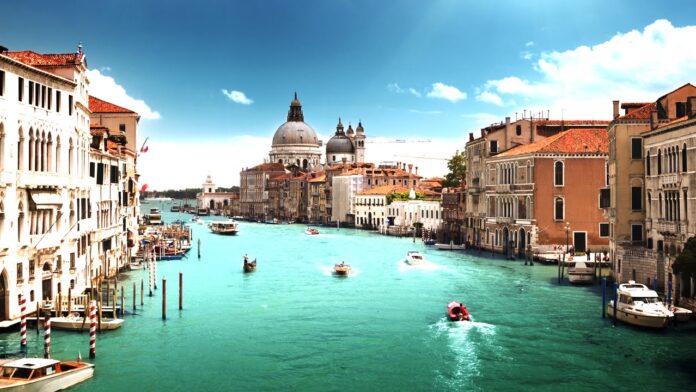 February is often known as the month of love around the globe. It is because of Valentine's Day that falls on 14th February every year. The month of February is also suitable for traveling to new places as an escape from the cold and dry winter season. You can plan a rejuvenating escape and add some joy to your chilly life in February. There are many beautiful places that you can visit in the month of love. In this article, we have jotted down a few of them for you.
France is best to travel in February!
People usually visit France to see the Eiffel Tower in Paris or the lavenders in Provence. But if you are looking for something new to explore then February is the right month for it. This month, France celebrates the famous Carnival de Nice. Nice is a beautiful city on the Mediterranean coast of southeast France. The carnival held in this city is one of the oldest ones in entire Europe. The celebrations last till early March and are a sight to behold.
Apart from this, you can also visit Place Messena. It is an ancient city and the source of numerous parades during Carnivals. The wineries in France must be visited while you are there. Because of the notoriety of Carnival, plan your travels right on time for the best accessibility.
Italy is our 2nd pick for places to travel in February
Traveling to Italy in February is highly recommended. If you are someone who is very much concerned about the budget, then February is the best month for traveling to Italy. Due to fewer tourists, accommodation and travel expenses are very low. Fewer crowds also mean you can move about without much effort and enjoy the beautiful sights. Visiting museums and cities will be easier too.
The weather is most comfortable in the southern parts of Italy. So make sure that you visit Sicily, Abruzzo, Calabria, and Puglia. Skiers and snowboarders wouldn't miss the opportunity to visit Italy in February. Besides, there are several carnivals and festivals in February that visit a joyful one. Some of them include Saint Agatha's Feast Day, San Remo Song Festival, Almond Blossom Fair, and the Venice Carnival.
Singapore
Singapore is probably the best place to visit in February. It usually sees extreme heat rest of the year, but in February the temperatures fall. Several religious festivals and musical events are occurring throughout the month. Some of these include the Thaipusam Galore, Chinese New Year, River Hongbao Celebration, Garden Beats Festival, and Stereofest.
As the rain recedes in February, you can move around with great ease. The climate is serenely warm at around 27 degrees Celsius and fulfills one feel. Seashores are glorious this month, as the water is only the ideal temperature at 28 degrees Celsius for a loosening up swim or taking up a water sport. Make sure to visit the Singapore Zoo, Gardens by the Bay, Marina Bay Sands Skypark, and Singapore Flyer.
An outing to Israel in February can be an energizing one. Temperatures are cooler as winter reaches a conclusion and spring blossoms are beginning to sprout. You will need to pack a light coat if you are arranging visits in Jerusalem and Tel Aviv or making a beeline for any of the northern urban communities, yet you won't need to battle intense warmth while visiting the outdoors.
With fewer crowds, you can visit the entirety of the attractions and locales without lines. This is an incredible season to score lower costs on pleasant lodgings and top local escorts. Israel has more stamped hiking trails per square meter than other nations. February is the ideal month to exploring them.
Though Portugal is famous for its summer vacation destinations, the month of February is also good for visiting it. The weather is pleasant, there are few tourists and the prices are well within your budget. February is a dazzling season to go strolling, investigating the sights, and making the most of Portugal's gastronomic scene. What's truly incredible about Portugal in February is that you will discover a ton of activities that are well inside your financial plan.
There are no bank occasions except for with Lisbon being the fundamental city, there is plenty of merriments and occasions occurring during this season. What's more, being a slow time of year, you don't have to book anything ahead so it makes it much simpler to visit places in a brief timeframe.
Travel in February may be very cold in certain regions of the world. However, in Dubai, it is one of those months that brag incredibly satisfying climate conditions. This places travelers just as local people in an ideal situation to go out and experience entrancing attractions and occasions. From music-and-food celebrations to adrenaline-siphoning sports to shopping spectacles, Dubai in February can enchant you in a larger number of ways than you can envision.
While in Dubai you can enjoy the Dubai Food Festival, Dubai International Jazz Festival, and Dubai Tennis Championships. You can check out the Burj Khalifa, Garden Glow, Dubai Frame, and the Dubai Dolphinarium. Experience a truly incredible adventure when you skydive off a stature of almost 13,000 feet. Witness the Palm Jumeirah, Dubai Marina and the sky is the limit from there, as you coast about in the sky before floating your way down.
Travel in February to Brazil implies a certain something: Carnival season. Brilliant processions and road parties have held the nation over. Additionally, urban communities like Rio de Janeiro put on astounding city-wide shows. Try not to miss the Galo da Madrugada in Recife—an epic procession and the greatest road party on the planet. In the north, the warm climate makes February an ideal time for touring in São Luis and Fortaleza. In the south, conditions are ideal for surfing, sunbathing, and unwinding on white-sand seashores.
February offers an excellent assortment of Carnival festivities, from Rio's huge festival to more modest celebrations around the nation. It is an opportunity to appreciate dancing, indulge in new food, and join the colorful parades and nearby road parties. Seashore time, windsurfing, kayaking, and surfing are other extraordinary things to appreciate during this month. To get an alternate encounter of Brazil head toward the upper east and investigate the less-visited zones, for example, Fortaleza and São Luis, known for their French roots and delightful engineering, with surprising inland tidal ponds.