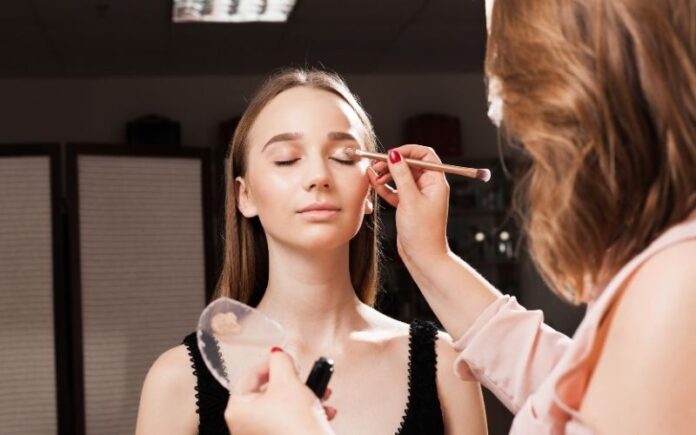 Stop! Before you start applying makeup … did you prepare your skin to get that flawless skin? …How? By applying PRIMER
Applying primer is a preparatory step, which transforms your skin surface into a blind canvas. It creates an extra layer over your skin. Thereby making your skin surface smooth, even tone to help makeup last long.
What Is A Makeup Primer?
Makeup primer is a gel, creme, or liquid formula which when applied to skin fills out fine lines smoothens the skin. It blurs hide or minimize any pores on your skin.
Some primer is used for its hydrating look or some for a matte finish. Nowadays, primer tends to play different roles according to the different needs of people.
They just not only smoothen the skin but also hold makeup for a longer time, blur pore. Some can even brighten skin fade wrinkles and fine lines and moisturize your skin.
Therefore, you are free to choose a perfect primer for you.
Still, confused about how a primer helps? Let us look into the details
Benefits of Applying Makeup Primer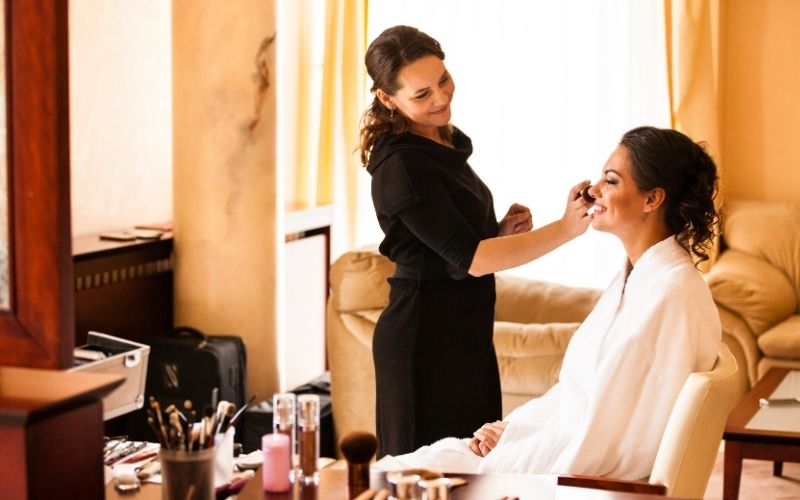 Primers can add an extra layer between your skin surface and makeup if thereby makes a protective layer and prevents makeup from seeping skin pores and reduces harmful effects of makeup like breakouts acne clogged pores, etc.
It makes your skin surface smooth and even tone. It gives your makeup look an effortless and well-blended finish. It lets your makeup glides on the skin surface.
Are you someone who tends to looks like a panda at the end of the day when your eye shadow smudges? 
If yes then try applying primer it hold your makeup for longer and in place. It also prevents smudge of kohl or fading of foundation.
Do you look dull at the end of the day? It's because your makeup foundation fades away and thereby making your skin look dull and ashy. Primer prevents this and helps the foundation to stick for a longer period.
Do you have oily skin or you set a lot if yes, then a primer can be a boon for you? They are known to absorb and sweat and preventing your makeup to wash away. It gives your skin a shiny look.
Primer minimizes the appearance of pores and thereby making your skin look smooth and flawless.
Which primer should you choose?
Today we are provided with a range of primers. Each primer has its work for your skin. You can choose one according to your want-
Hydrating primer – These primers hydrate your skin and provide you with a dewy finish look. It is best for people with dry skin.
Mattifying primer– This primer absorbs extra oil from your skin and gives you a matte look. It is good for oily skin people.
Illuminating primer– Do you want that party to glow? Then try out illuminating primer which gives your skin a hint of glitter and gives you a brightened look.
Pore minimizing primer– Do you suffer from open pores? I know it can look ugly and you want to hide it. And pore-minimizing can help you to minimize the appearance of those pores.
Colour correcting primer– There are tinted primers to correct your color any discoloration in your skin and thereby give you an even tone look.
Different primer for different facial feature
Eye primer- These primers hold your eye-makeup in place and prevent it from smudging.
Lash primer- Lash primer creates an even base for your voluminous lashes.
Lip primer- What's worse than lipstick over-dried lips? A lip primer moisturizes your lips and provides a smooth base for your lipsticks.
How to apply the Primer?
– First of all, follow a CTM routine. CTM is Cleansing, Toning, and Moisturizing
– Then use a pea-sized primer on your entire face. Don't apply too much primer.
– Then wait for at least 1-2 min for your primer to set.
– Proceed with your Makeup.
5 Best Makeup Primers
Smashbox The Original Photo Finish Smooth & Blur Primer
This light-weighted primer is packed with the goodness of vitamin A, E, and green tea.
High Glass Face Primer by Nyx
Nowadays, Glass skin is the trend. This primer gives your that lass look and creates a perfect canvas for your makeup to glide on.
Pure Canvas Primer – Protecting Broad Spectrum SPF 30 
This one does double duty for you. It not only helps your makeup to last long but also protects your skin from harmful UV rays.
Instant Correct Color Correcting Primer by Sisley
This color-corrected primer by Sisley counteracts yellow and sallow undertones.
All Nighter Ultra Glow Face Primer by Urban Decay
This one is giving your skin a hydrating look. So if you have dry skin then just o for it. It contains hyaluronic acid.