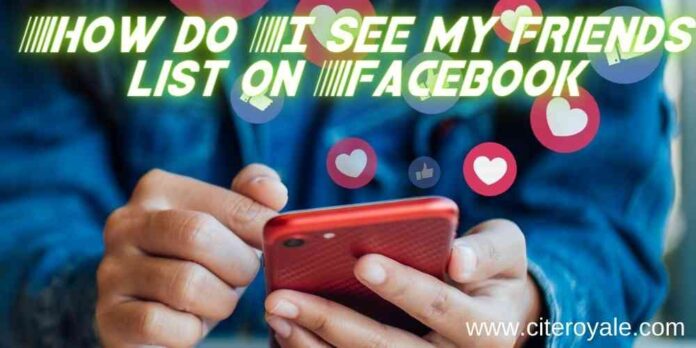 Facebook is a social media platform that most of us use every day. Though the purpose of use may vary from person to person, Facebook offers a variety of features that enables users to do most things with ease. Since it is a social media platform, finding people or friends is not something new to users. In the years that you have spent using Facebook, you may have sent friend requests to countless people to grow your business or promote your brand. You may also have sent a friend request to many of your high school friends and classmates to reconnect with them. All the friend requests that get accepted enable you to start a conversation or call with the person on the other end. But do you know where to find a particular person you want to chat with on Facebook? Well, if the answer is yes, it is good for you. But if the answer is no, do not fret, we are here for you. Through this post, you will get your answer for 'how can I see my friends list on Facebook?'
Facebook friends list
Facebook allows you to make lists of all your friends and acquaintances so that you could post an update for them specifically. It likewise enables you to see updates posted by them. Facebook allows you to control who you want to add and/or remove from the friends' list. You can make friend lists for your close friends, colleagues, business partners, and co-workers.
Also Read: How to become a good Football Player?
How to see friends list on Facebook?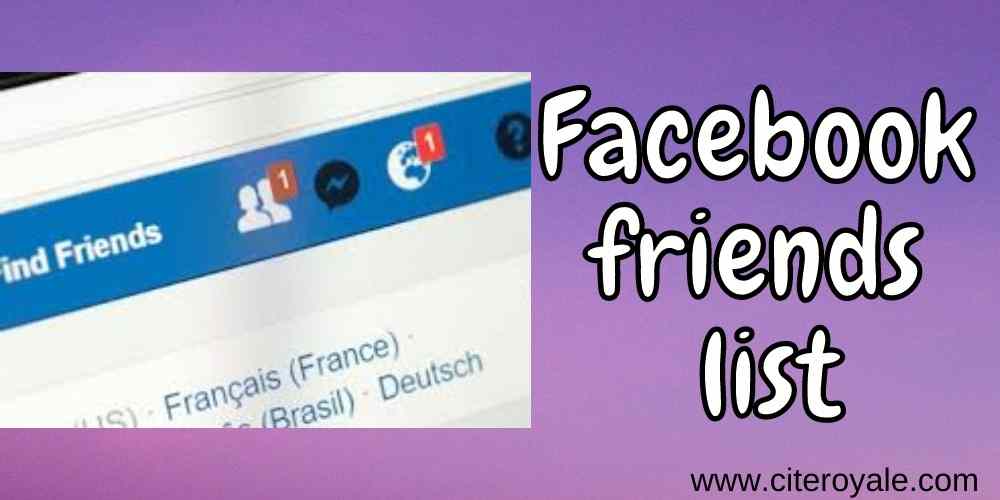 If you have already created a friends list as per your preferences, but don't know where to look for it, relax. In a few steps that we are about to discuss, you will get to know everything about accessing your friends' list. All you need to ensure that you are logged in to your account on a browser. Once you do this, the rest of the process is much simpler.
Once logged in, go to the left-hand panel on the screen.
Then look for the 'Friends' option in the tray.
As soon as you do this, a menu will pop up on the screen where you can see all the different friends lists that you have created.
Select the friends' list that you want to use to send a message or an update.
Thus, just by following the above steps, you can see your friends list on Facebook. If you wish to edit a particular friends list then the process is somewhat lengthy but simple.
Editing a Facebook friends list
Now that you know how to see your Facebook friends list, you must know how you can make changes to the lists. Just follow the steps given below.
Go to your workstation and login to your profile on Facebook.
Snap the Facebook 'f', upper left to go to your Facebook news source.
On the left-hand side, in the hazy situation, there is a menu named Explore – broaden that.
On the other hand, click here www.facebook.com/bookmarks/lists.
Snap-on any list name to alter a rundown. You will see posts from individuals inside that rundown.
Manage Facebook lists
Snap-on the Manage list button, upper right of this page.
Pick the subsequent choice in the drop-down menu – Edit list.
The new window shows Facebook friends effectively in the rundown.
Eliminate a friend from the rundown by hitting the tick, which deselects them.
Upper left there is a button named "On this rundown".
Add friends by picking Friends starting from the drop. Presently you'll see every one of your friends on Facebook.
Snap each to add them to the rundown – a blue tick shows up for those additional.
Friends won't see that they are added to lists.
Now you can simply adjust your friends' lists, add or remove people from them. We trust you appreciate utilizing the lists on Facebook – you would now be able to impart specific updates to individuals that are intrigued. That way you keep a superior relationship.
Use Facebook lists for clubs, gatherings, areas, organizations, friendship gatherings, various kinds! They are so amazing and somewhat of a Facebook mystery! More individuals should utilize them.