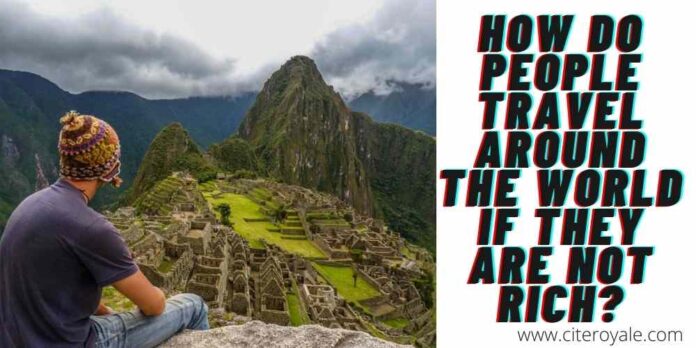 Are you a travel lover but not a famous travel blogger who gets paid to travel? If not this then you must be a person belonging to a wealthy family who has inherited lots of money. Not even that then you must be thinking that you won't be able to travel much. Well, that's not right, you can even travel if you are not rich only if you know the right way to travel. And at the same time be hardworking and dedicated towards the result.
You must have seen people traveling around the world even if they are not rich, so do they have any magic stick? Definitely not. They are just smart travelers, traveling more by their mind than the money.
If you are not one and desire to be like them, this article will let you know all the magic involved in travelers harder even with lesser money in the pocket.
So let's head forward to become one of them-
Here are 10 tips that will make you travel even if you are not rich enough to do so.
Create a Budget so that you stick to it.
Well, traveling requires you to spend money but keeping a note of where to spend and where not will prevent you to make any unnecessary expenses. Making a budget means predicting an amount you will require to travel considering each and every expense you will make at each step. Prepare a budget and stick to it to plan budget travel.
Traveling and all the work involved in it is not an easy task, it requires lots of hard work to execute something in real. Though it is hard it is not impossible. Being dedicated to your destination will make you work hard to achieve it.
Work hard to collect enough money.
Travelling can be done after working hard to collect money to do so. You can take up an occupation that is seasonal that gives you money and work for a particular time in a year. And the left time in the year uses the earned money to pursue your dreams.
Don't measure your enjoyment with materialistic things.
Don't go for materials but live in the moment. Try to collect as many memories as you can to make your experience. Don't spend any money on expensive gadgets or on some luxury packages. Learn to enjoy what you have.
Plan small trips during weekends.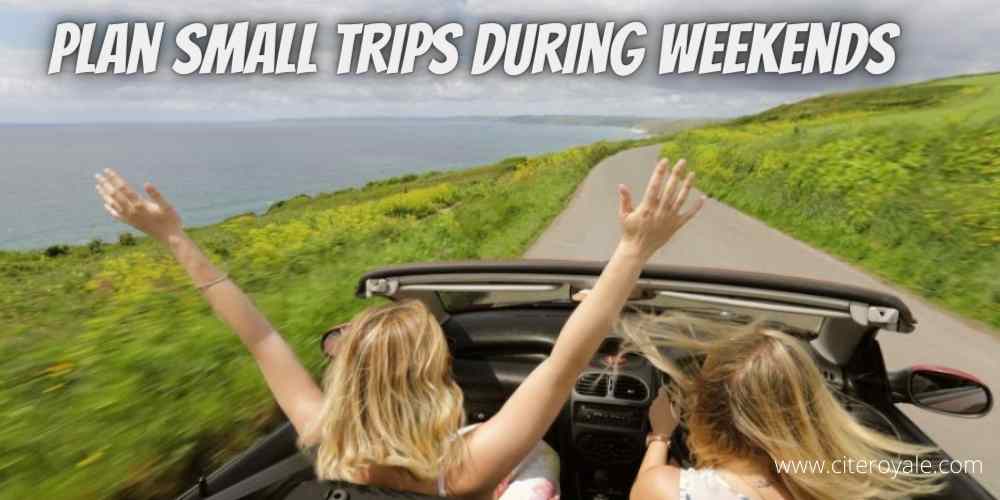 The one who is working throughout the week can find time to travel around the world during weekends. Plan out small trips to interesting places near you and explore them your way and this will allow you to manage both, your work as well as your passion.
Be smart to find a way out.
Traveling can be easy for those who work by their mind to full fill their passion by heart. Hence make smart strategies to travel around the world, it is not necessary for you to have a lavish stay to explore the world around you, find a cheaper way for accommodation like traveling with the locals, etc. Find such ways out to pursue your dreams.
This is also a good way to explore if you are not that privileged to do so by your family. Find a job abroad that will give money as well as a new place to explore. Once you are done doing that try another place.
Be careful while booking flights.
Bookings flights may also require some smart moves in today's internet marketing world. The airline booking website tracks our journey to know our behavior and hence remember us as a unique or repeated visitor and then show the price accordingly. Always go Incognito while you are searching for flights. Also, try to find the hidden airports that the airline companies don't want to show as it will save a large chunk of your money. So yes apply all strategies while booking flights.
Write about your travel to earn.
It is always best to share your travel journey with the world. You can always try your luck as a blogger. Start maintaining your blog and writing about your travel. Once you get dedicated visitors you will start earning through it.
Sell the photographs captured.
Take beautiful photographs while you travel around the world and sell them online to earn money.
Plan things that can be executed.
Don't plan a journey that is impossible to execute and you only get disappointed thinking about it. Plan in bits but plan that is possible and can be executed in your own budget.
Such books will give you all the extra tips that you require to travel smartly. It will suggest to you some inexpensive ways of traveling that you can add up in your future plans.
This was all that you can to do be a smart traveler who will earn more moments in lesser money. And yes set up the next example that to pursue your passion for traveling, you don't always need to be rich.