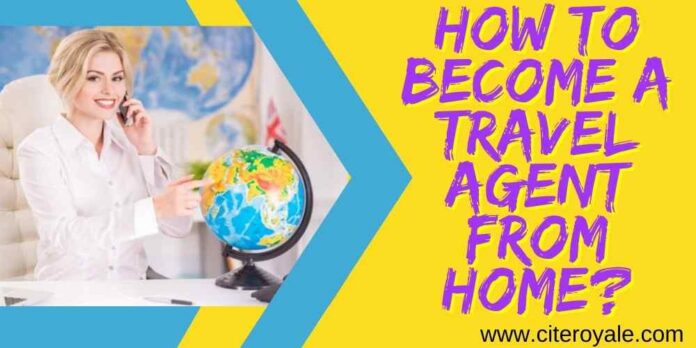 The pandemic has made work from home a new standard around the globe. Many people are now trying to find jobs and work that they can do while sitting in their homes. The travel and tourism industry was the most affected in the times of the onset of the pandemic. But as things have begun to become normal, many people are in the need of a good vacation or trip to rejuvenate their minds. As a result, it is the right opportunity to become a home-based travel agent. Not only will you become your boss but you will also be learning some new skills. So if you are intending to become a travel agent from home, here's how you can do it.
Come up with a plan for your travel business
The reason behind the success of many businesses is that they have a strong business plan. You must be wondering what a business plan is and how to make one? Well, starting a business is not easy. There are several challenges that you must overcome to become successful. Having a plan at an early stage itself ensures that these challenges don't drag you and your business down.
An initial business plan need not be a complex one. It should just cover the fundamentals of what you wish to do in your business. This can include things like:
What type of travel agent do you wish to become?
Identifying the best host agency.
How much you are willing to invest and how to recover it?
How will you market your business?
What goals have you set?
These are some of the pre-requisites to becoming a travel agent from home. While developing your business plan, do not do it in a hurry. You have ample time to plan.
Before becoming a travel agent from home, try to do a bit of research. See how the market is and how your potential competitors are performing. Try to understand what the customers need and what the competition is offering to them. Be sure to target a market that has a suitable size. It will help you in being useful to the customers and gaining sufficient profit. Try to present your services in such a way that the customers are attracted to them. Chances are your competition will be providing them with the same services. So you need to find something that can benefit you and your customers.
Find a niche for yourself
One of the advantages of doing research is that it will assist in identifying a suitable niche for you. Also once you know where the right opportunities are, you can choose that niche for your work and according to it design your services. There are many niches in the travel industry. Some of them are cruise tours, adventure trips, honeymoons, and scuba trips. Pick any one of them and learn every aspect of them. You must be able to answer all the questions a customer may have when he comes to your doorstep. If you have the proper knowledge and offer the customers what they need, chances are you will build healthy business relation with them. This means you will surely see the sales chart rising.
Find a suitable host agency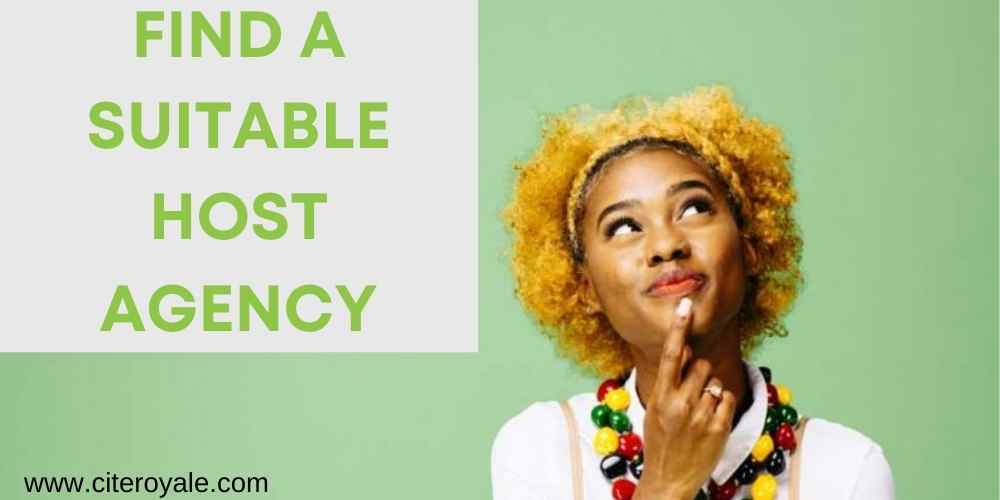 As a home-based travel agent, you'll be contending with the enormous corporate organizations which approach front line technology. This implies that you'll additionally be capable, to all the more likely oversee customer connections, bookings, and commission following. Additionally, you need an exceptional insurance policy that can oblige any possible liabilities. While these things may be difficult to satisfy as an independent agent, finding a decent host office to cooperate with can make it simpler. It gives you simple admittance to such fundamental technology and advantages.
Try not to be tricked by the term home-based travel agent. It doesn't imply that you should be autonomous. For you to prevail in this field, working together with an extraordinary host agency is essential. It's a fundamental element for those attempting to become showbiz royalty as home-based travel agents. With the internet moving the tides in pretty much every business area it's significantly simpler to work at home. You can undoubtedly turn into an online travel agent, booking travels for your customers on the web, directly from your home office. The new technology assists with smoothing out a large portion of the hard and tedious work of travel making arrangements for customers. Host agencies give you the best stage to best serve your customers while as yet holding all-out control of your image.
Once you have completed the above tasks, then you can do other things such as naming your travel agency and properly registering it as a business. Since we have seen what must be done to become a travel agent from home, let us now see what the main advantages of the job are.
The job provides adaptability to work from any place whether at home or on a tropical island. Since your essential job is to sell travel packages, going on vacation or having bunches of little breaks is favorable. As you'll have the option to take pictures, videos and showcasing them on social sites, extend your insight into an objective, and get enlightened up on the best lodgings in that country.
You'll be at the helm of the job. Individuals who have decided to turn into a travel agent from home love the capacity to set their work routine. The work is sufficiently flexible to permit you to set your working hours.
The earning potential has no bounds. Acquiring a commission each time somebody books an occasion implies there is no restriction.
It's an energizing industry to be in, which is consistently changing and advancing. It's likewise an incredible item. Travel is a famous point that everybody loves to discuss. Selling a holiday package is great.
As you see, there are some alluring advantages to become a travel agent from home. Also, now you know how to become a travel agent from home. So grab the opportunity and start your home-based travel agency.