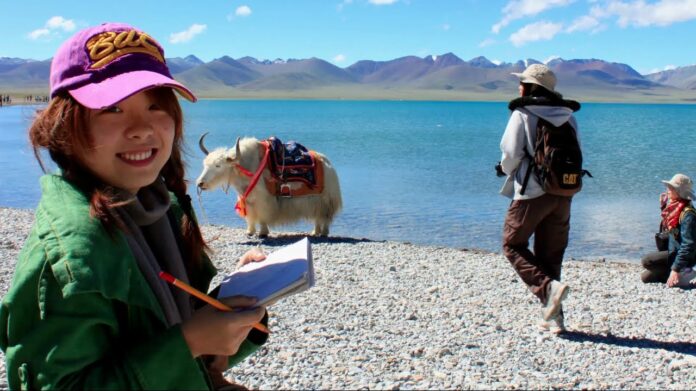 Most of the travelers move backward to their passion for traveling because of the expense that is required to sustain the trip. But travel can also cheaper for them who grab some of the smarter ways to travel. Creative travelers all across the world find different ways to travel in an inexpensive way to all their desired places.
If you want to travel but invest less money so you should start being a budget-traveler and rethink your own travel style.
We will guide you out with some inexpensive methods of traveling that will save your money by choosing a less expensive vacation.
Let's go-
While you go out traveling around the world, you can use your house to earn money. Your house can fetch you a lot of money. There are many sites that let you advertise your house online, you will get many people who will be ready to pay you a good amount. You can even swap your house with many house exchange offers on websites like homeexchange.com
This is a smart way to cut on your expenses. As traveling in the off-season allows you to pay less money for all bookings like flights, hotel, and others required on the journey to a particular place. If you want to explore the same place for less money then go in the low season of the year.
Volunteers work hard working on their particular project traveling to different locations and at the same time raise a good amount to fund the project they are working on. You will make a contribution to a social cause and also Volunteer travel can be one of the best ways to know about different parts of the world.
This is a good way to manage your expenses by sharing the car with someone going in the same way as you are heading forward. Look for people going in the same direction or search for people having the same destination as you. You can find such people online as there are websites that let them know you all. Some of the websites are erideshare.com and compartir.org. Carpooling is a great way to find a companion on your way and it's better to share your traveling expense than going all alone.
Couchsurfing is the best way to find cheap accommodation or sometimes find them even free. It lets you build a community in different parts of the world. And later you can contact them while you are traveling to that place this will help you find inexpensive accommodation. Couchsurfing is the best way to travel and have good relations with locals.
Though this is not as glamorous as the others, the cruise ship has many short term contract jobs. There are many websites that offer you a list of such jobs. This allows you to travel to a different location but yes live here is not that easy.
WWOOF stands for World Wide Opportunities on Organic Farms is an international platform for organic farmers who provide time to time opportunities for volunteers to join them. You will provide with accommodation and it will be loving for the nature lovers to stay close to nature and work on the farm. It will give you the experience of living an ordinary life close to nature.
Organize a tour with a group of friends.
Going alone involves a lot of expenses whereas traveling in groups makes the expense distributed among all. With a group, you will always save money as you may even get things cheaper while you are buying them in Bulk. So yes it is a good way to travel in groups to cut off on your expense.
This requires luck and patients but while you search for them, you may find many travel contest that provides you with exciting travel contest announcing Give Aways on Exciting travel packages. Getting one will be one of the best things for a traveler.
These were some of the best ways to cut out unnecessary expenses and travel in an inexpensive way. If you have any suggestions for your own, feel free to share them in the comment section below.