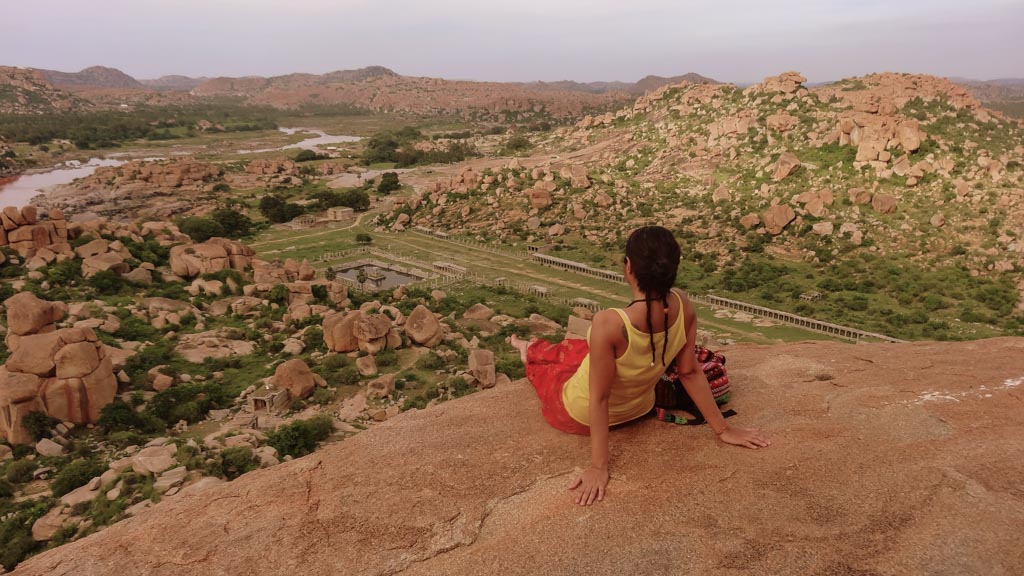 India can be one of the best destinations for embarking on your next solo trip with historical monuments, beautiful beaches, foggy hill stations, never-ending deserts, spiritual pilgrimage sites, and wildlife safari.
It's a road worth taking, India is a very beautiful and unique land having the greatest diversity in the world. Many tourists travel India with their friends and family but traveling to this place alone is a beautiful experience that one must all witness once in their lifetime.
Traveling solo has its own advantage you make more connections and live the journey a little more.
You can read about, what it is like to travel alone? By just one click.
Moreover, we all know that it is a very beneficial and also enjoyable experience.
A solo trip is a kind of exploration that you make of your own self as well as the world around you.
Here are such 10 best destinations in India for your solo trip and all these will really be amazing places to spend some quiet time with your own self.
The lake city Udaipur in Rajasthan is known for its great hospitality and cultural heritage. It should be on the top of your list when traveling alone in India as it is a place worth discovering. You will be astonished to see the great historical monuments like Haweli's, fort, beautiful garden which is all ancient and has a great story to it.
You can do many things in the relaxed atmosphere of the city and enjoy the cold starry nights.
The Himalayas are quite famous for its serene beauty and Shimla can be the best destination to spend some time in the lap of the Himalayas. It is a great spot with beautiful scenery, attractive location, luxurious hotel various temples all these places will make you enjoy your journey more.
Traveling to Shimla alone and walking on the beautiful roads covered with snow can be the best part of your journey.
This can be the best destination for exciting mountain biking and also a great adventure to take on your journey. It is the best place for people who wants to travel alone as well as experience a thrilling journey. There are many monasteries that will make you love this place and experience the beauty of it.
Manali is one of the best places to go to Himachal Pradesh. Traversing all the Himalayan ranges you will witness towering peaks and lush green snow-clad mountains that will be one of the best nature spots. It will also give you many adventurous things to do like river-rafting, para-gliding, skiing, etc. The solo travelers can trek to the various mountains of the Himalayas or just sit along the beautiful lakes.
Rishikesh is a mix-match for all the travelers as on one side it is a land with so much adventure to go on like trekking, river rafting, cliff diving, bungee jumping, kayaking, and rock climbing and the other side is also a land to gain spirituality by practicing meditation, yoga, Ayurvedic Spa and more.
This place located at the foothills of the Himalayas is the best spot for adventure as well as seeking-peace for every solo traveler.
Kashmir, the paradise on the earth can be the most beautiful place to go on for a solo traveler. It is a spot that will make you feel in heaven with the beauty of the Himalayan ranges and some more beautiful lakes and gardens.
Goa can be the best party place for all the solo traveler or just to relax on the beach with your drink by your side. One can soak in the hot sun, have fun on the beach or taste some continental drinks Goa can be the best place for all solo travelers.
It will also make you do adventurous things like jet-skiing, surfing, scuba diving, windsurfing, and some pleasing Spa. Solo travelers can enjoy deep sea fishing there.
Mumbai called the city of dreams can also be the best spot for the solo traveler. As it is the safest and also gives you an energetic party life. It is also called the city that never sleeps as it's famous for its fashion house, theatre, night clubs, beaches, heritage, etc.
One will never feel lonely and bored in this city as this place and people here will make you go with the slogan, ''Aamchi Mumbai''.
Darjeeling will amaze you with rolling mountains, lakes, refreshing tea gardens, and peak ranges. One can sip there the most popular tea in the world. The solo traveler will feel this place as a heaven. The sunset and sunrise will make you take out the camera and capture the beautiful moment forever.
Puducherry will make you feel as If you are walking along the streets in France. If you don't have the money to go to France, you can experience a bit of it here. With the French influence that this place is having on its architecture, it can be the most beautiful streets to walk along the exotic beaches. The food here also has a French influence and you can even sip a glass of beer which is comparatively cheaper here.
These were the 10 best places for all the solo travelers to go on in India.